Rudy Giuliani - Your next idiot president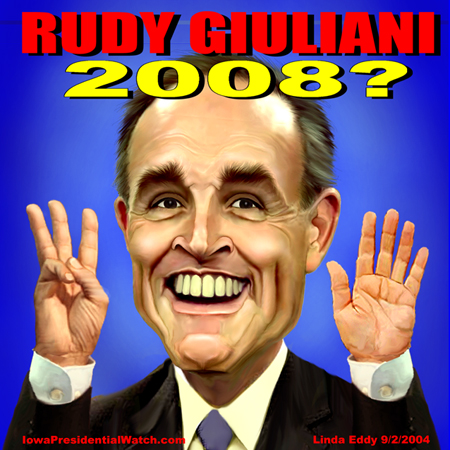 At some point, Republicans need to stop riding 9/11 into doing shit. Im sure at this point Bush could pass legislation making listening to OutKast illegal, claiming the terrorists will attack us if we dont get 100% behind it. And to most of the country, Rudy is Superman. He plunged head first into the burning towers to rescue children. Scratch that. He rescued cute babies.
Who is running for the Democrats...Hilary Clinton? Yeah fucking right. To your average redneck, its Superman vs. the bitch who got cheated on. I could go into why Superman being elected is a bad thing, but instead ill just quote rap lyrics.
"my clan's plan's to get Giuliani hung"
- Big L, Stretch & Bobbito Show 7 Minute Freestyle
"I'm gettin' vexed, Giuliani is 666"
-Nas, The World Is Yours (Q-Tip Mix)