Don't let those dumb motherfuckers fool you (nhjic)
I am the creator of the "nhjic" the "NH" the "preemptive no homo" and the "
no homo site
" and all its images. Nhjic.
Why do I reinforce this shit? Cause some dumb motherfuckers were suggesting they came up with some of that shit...bitch please, you must have a mental disease. I am the one innovator of humanity who began all that shit. Dont let those dumb motherfuckers fool you, nhjic.
On another note:
I am now going to make it known that I am looking for someone (nhjic) to do something with the ignorant amount of time i put into the beats I made.
I browsed the internets for such peoples, but I havent yet found a response. Ideally, we would be talking about a female around my age around my area.
But that's not gonna happen.
So im goin to lower those expectations.
I want to join an emo band who get reasonable amounts of tang from girls one missed episode of
The OC
away from suicide. And by "join," I mean, "stand around looking sad on stage with (nhjic)" with the occasional
w/c'ing
. Do emo bands have w/c's?
Last of all, a pic (no homo):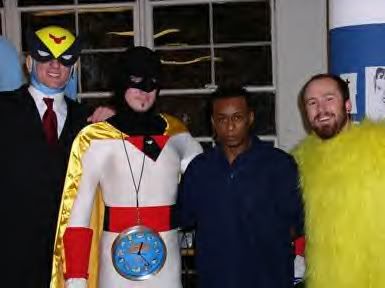 Yeah, thats Professor Griff third from the left. My favorite part (nh) is that Space Ghost is wearing a clock around his neck Flav-style. I also find it funny that Birdman has a suit with a mask and wings.
Terminator X is a wrestling superstar in Italy
.
Also, google is perverted. For example,
search for "rap chatroom"
and you'll get this result:
"
As she has no rap chatroom, he moves his fingers between her live german tv home cam girls and slowly introduces them into her vagina. ...
"
Say what?!?