Indian Chicks Hate Negroes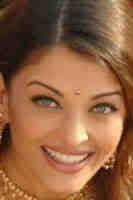 I think Indian chicks are some of the hottest women around, at least the ones I see on television. I'm not talking about Native Americans. I'm talking about the real Indians, the ones from over in the Middle East and Asia. Its those Asian chicks that Im talking about, the ones that do those Bollywood movies, and appear in the occasional British television show or movie. I love Indian chicks almost as much as I dig Latinas. In fact, I dig them so much that they've surpassed light-skinned Latinas, Asian broads, and dark-skinned black chicks as my favorite chicks to lust after.
Here's how my list looks now: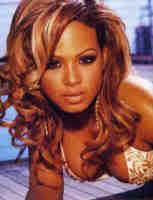 1. Brown-skinned Latinas (No blondes, except Christina Milian, who really isn't blond, at least not naturally)
2. Light-skinned black chicks
3. Indians or Pakistanis (Preferably medium to dark-skinned broads who aren't fucked up in the grill)
4. Light-skinned Latinas (No blondes)
5. Asian chicks (Preferably Japanese, mixed, or Filipinos)
6. Black chicks mixed with another race besides white or Native American
7. Dark-skinned black chicks who aren't directly from Africa
8. Black chicks mixed with white who have more black features then white ones.
9. Black chicks mixed with Native American
10. White broads who aren't Irish or Russian
11. Sluts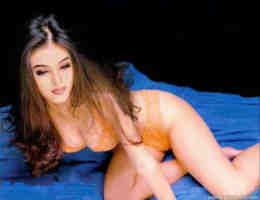 The last one is an extra, and is pretty much self-explanatory. And to add to Indians: these chicks are either hot as fuck, or they look like that ugly ass wicked witch beyotch in the Wizard of Oz. So, when I mean Indian chicks, I mean the ones without the hook noses, the moles and the bullshit all over their faces. I'm sure the average Indian chick is ugly as fuck, but I'm willing to wade through the filth to get to the good stuff. Now, if that means I have to go over to India and sweet talk a Bollywood beyotch, then that's just what a man's gotta do.
The major problem with this list is that I probably couldn't get an Indian chick if my life depended on it. I hear that Indians hate black people, even though half of them are blacker than us. I think it's frowned upon for an Indian chick to get it on with a black dude. From what I've seen on PBS and other British shows and movies, Indians like to keep their shit in the family. They hate their chicks dating outside of the race. They'll put up with white dudes, if they're rich. But they really hate black people. I wonder how they feel about Hispanics. I've never seen a Indian show where an Indian chick is in love with a Mexican or a Cuban. I wonder what would happen then. Maybe I need to pitch that shit to the BBC. Make me some British money. Get me some of that Page 3, big hootie, British pootang.
I wonder what it's like to bang a British chick. I bet that shit's funny, her having an orgasm in British-speak, calling out,
Ol' chap, bang my knickers, Old Chap!
I need to get a hold of some British porn. I wonder if the British even make porn. I think the men are all gay over there, at least, that's what I've been told. They probably don't even watch porn, or even have the internet. I think they just read travel brochures and drink tea. Who knows. Fuck'em.