Guatemalan Dead Whores
I thought about saving this one for Wednesday, but decided against it, since I should be back in deep Dr. Phil - Oprah type hell by the middle of this week. I go to get better interviewing skills, and I find myself going through some psychological, touché - feelie boot camp. What does getting a new job have to do with getting in touch with myself. It's bullshit. That's why I'm going to need a little something by the weekend. (Hint - hint) You know what the fuck I mean.
I'm anxiously awaiting a little package, a little package from across the border (Yeah. I know that shit reads kind of gay. So, no homo). You know. Something with a little white powder in it. Something that rhymes with hohaine. Or maybe something else that rhymes with lopium. I'm not saying that I might be receiving something like that. I'm just saying that I could be receiving something like that.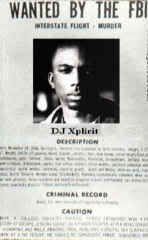 I'm not telling the authorities to, you know, look out for little brown skinned kids who just might be smuggling drugs across the border. What I am saying is that maybe, just maybe, the authorites should be ready to butt search little brown skinned kids crossing over the border. You know, have the surgical gloves ready for a little colon exploration. Because, you never know, you could catch one of those little bastards with several kilos of the good stuff.
And to be certain, I think the authorities should also have large quantities of ex-lax ready just because I heard the little brown kids swallow (no homo) the baggies. Either have that shit ready, or be willing to cut their little brown bellies open. I hear when you puncture them, they spill a sweet maple syrup type substance. I heard several Guatemalan whores call it nature's sweetener. We call it shit or bile in the states, which should make some of you feel happier about being born in the states, especially you pussy liberal types.
DISCLAIMER: I probably need to strike half the shit I just typed. I mean, I'm not looking to get sued. And you never know when somebody's gonna go beyotch and start crying and shit, saying you hurt their little third world heart, which is something I would never want to do on purpose. But if I happen to do it by accident, then I think it's okay. Having an accident is the world's little way of giving man an out after he's completely shitted on his fellow human. Example: let's call Hiroshima an accident? Maybe the Holocaust? Slavery? Who knows. I might be pushing it a tad. Which is probably why I need a full time lawyer.
See. I'm out here in the public domain. And when you're in the public domain, you're fair game. Take for example, some little kid comes across my weblog. He reads half the filth on my shit and gets a kick out of it. He tells his friends about my shit. They start repeating half the dumb shit on my weblog to each other.
One night, they get all hyped up on some PCP, or some other weird shit. And they go out, maybe to some convenient store late at night. And they go in and decide to rob the place. The shit goes bad. And one of the kids starts screaming out that he's a villain and he can't stand them beyotches. And then he starts shooting up everything in sight. He eventually kills two shoppers and the dude behind the cash register. The two bastards jump in the car, and as they speed away, one of the idiots yells out,
Super-Villain Style!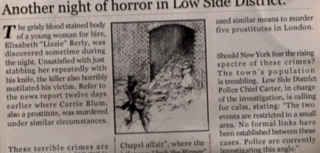 Now I know everybody knows what happens next. The police track the two little bastards down. They both get charged with murder. And it eventually leaks out that the two boys' defense is that they were coerced by the text on some weblog, that they wouldn't have gotten the idea to kill if it wasn't for the sick shit on this weblog. Now that's trouble for my ass, because I'm the sick fuck who came up with that shit. And the trial pretty much becomes a trial on weblogs, personal responsibility, and free speech. And I become the main beyotch on trial.
Now, I'm telling you before that shit happens, that it's all bullshit. I'm just a broke dude with a shitty job trying to develop a voice in this cold world. And it ain't my fault that some sick fucks can't tell that I'm bullshit, that I don't and shouldn't mean a goddamn thing. So, all you little sick fucks who read my shit, I got one thing to say: Don't get caught. You can do all the dumb shit you want, but don't get caught. Because I ain't got the dough for a lawsuit. Be smart about you robbin' and killin'. Think before you do.
Take Xplicit. Have any of you heard about the recent whore killings down in Guatemala. It's weird. They haven't had any whore killings for almost a year. And all of a sudden, within the past week, eight whore killings. First that Levy chick in DC, and now this. I wonder what's the connection. I wonder.
Point I'm getting at is if you're gonna commit murder, don't do it in a way where you'll get caught. Make sure nobody can link you to the murders. Hopefully you'll pick a victim that's linked to a public figure so that asshole'll get the blame. He probably deserves it. Or perhaps, you might try killing individuals nobody gives a damn about, victims no one really misses, like drug addicts, or runaways, or teenage Guatemalan prostitutes.
I know if I was thinking about killing someone, it would probably be a whore. But that's just me. Plus, I would be a stand up guy. If I got caught, I wouldn't go about blaming my Internet buddies. Because doing that shit would be straight up pussy. And it would also be pussy if you turned and did some Columbine type shit. Because I'd definitely get sued, then. And you assholes know I'm already dead broke. So, why would you give your parents, or your relatives, or Fox News the chance to fuck me over with some bullshit witchhunt.
So, I guess, the point I'm making is it's okay to murder, but like I said many times before, don't get caught. And don't kill pretty chicks. Only kill ugly people, possibly skinny beyotches like Paris Hilton, or fat beyotches like Kirstie Alley. And drug addicts. It's okay to kill drug addicts. And some alcoholics. It's okay. They probably won't even feel the pain. And if you fuck up and they survive, they won't remember shit because they would've been so fucked up high when you tried to kill them that it'll all be a blur to them. Trust me. I know these things.